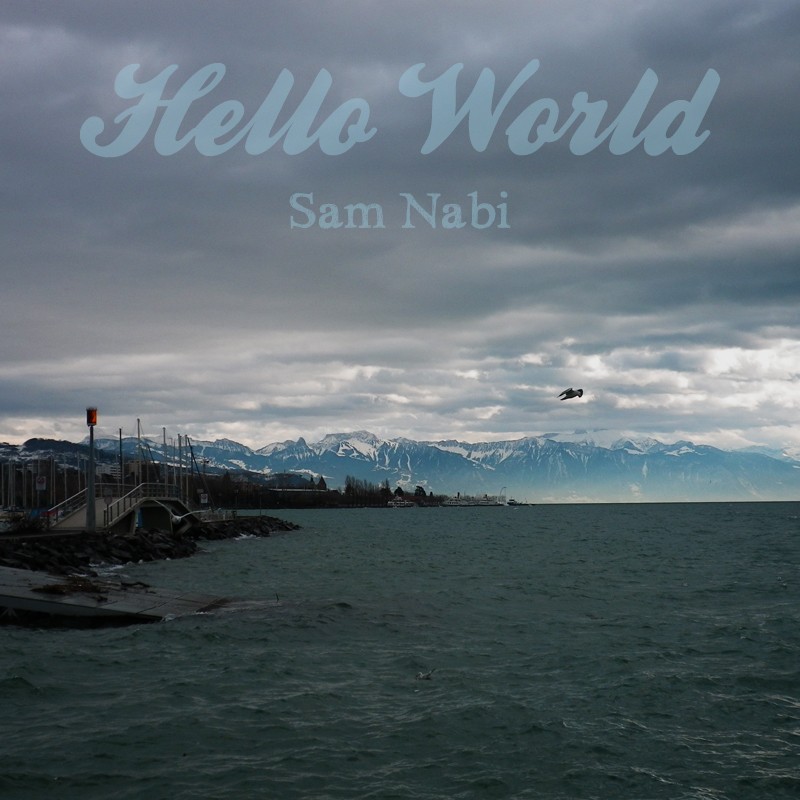 Check out my new album, Hello World
Inspired by my 5-month stint in Lausanne, Switzerland, "Hello World" is a 5-song EP that drops today.
Featuring two songs in French, it reflects my experiences living on the Old Continent. Hello World, the title track, explores the desire for meaning beyond shiny toys and credit cards. Tout de même is a reflection of my uneasiness at being thrown into a new and foreign place. As I began to feel more comfortable and meet people, I wrote Stitching the Sky as a celebration of true brotherhood, and a call to reach out to our neighbours. The Courts are Closed on Sundays is a sobering reminder that relationships (and not just romantic ones) can crash and burn, and when they do, it's hard to keep your chin up. The album ends with La vie est belle, a song that pays tribute to the beautiful city that is Lausanne.
The digital album is pay-what-you-can, and the Creative Commons license lets you share and remix to your heart's delight.
So have a listen, comment, spread the word and download it!
Sam Nabi