SOS Children's Villages
Intro
On 12 February 2010, we left Toronto and flew across the ocean to spend a week in Dubai and Pakistan. It was our first trip to this area. We met countless new relatives, saw breathtaking sights of natural and architectural beauty, and got jostled around in the frenzied traffic of Karachi. We got to experience for ourselves a culture that is too often skewed by the headlines in the newspapers. (In the week before we left, there was an attack between religious sects in Karachi.)
On the day we had planned to tour the Karachi SOS Children's Village and Youth Home with our cousin Romina, there was a strike called by one of the Sindhi nationalist parties. The entire city may grind to a halt. It's hit-and-miss when a strike is called. Sometimes life goes on, but sometimes all the shops close and people take to the streets. The strike didn't shake our plans. They were both amazing facilities, and Romina showed us around everywhere.
SOS Children's Villages of Sindh
We got to go to the Karachi SOS Children's Village, a place for orphans and street kids to grow up in a safe and caring environment.
The first SOS Children's Village in Pakistan was established in Lahore in 1975. Today, there are four provincial associations, including one for the province of Sindh.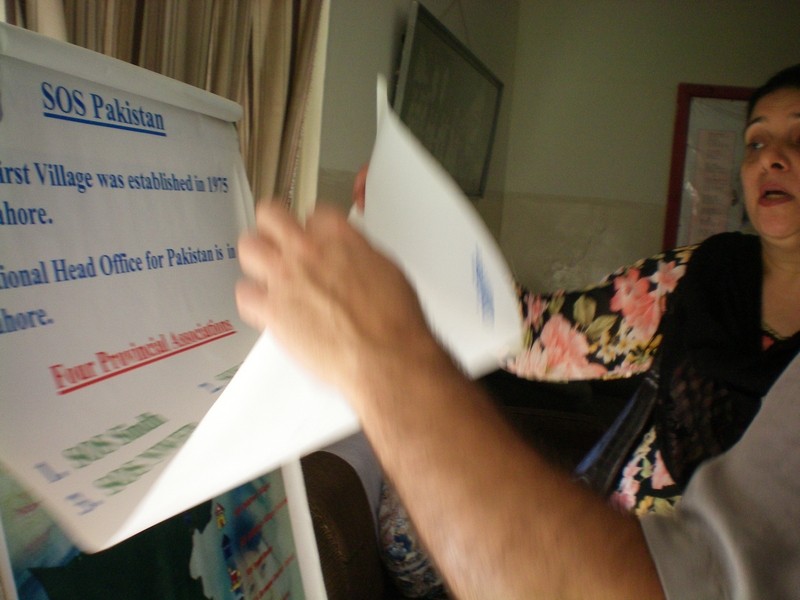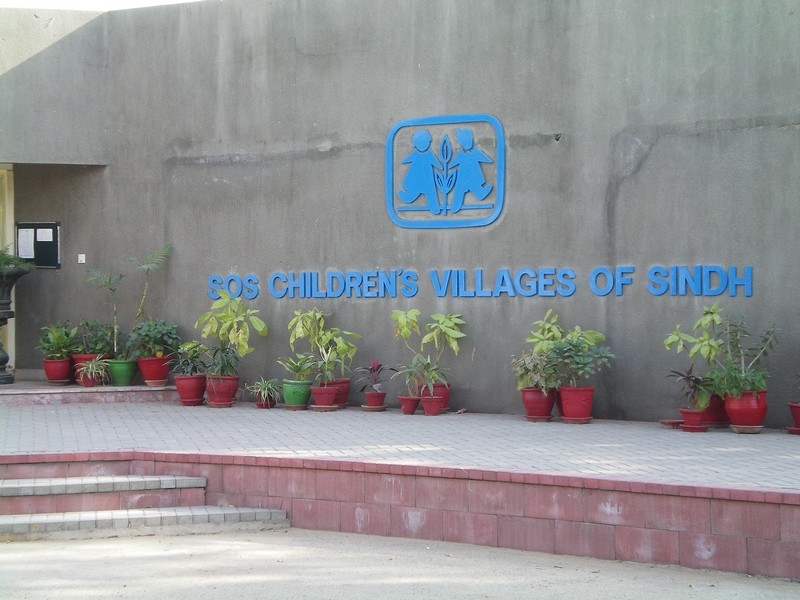 For security purposes, each village is a self-enclosed community. This village in Karachi contains the association office for Sindh province. Each village usually contains houses, a mosque, a school, recreational facilities, and a medical clinic. (In the Village Guide below, the labels include houses designated by sponsor name, e.g., Rotary Club.)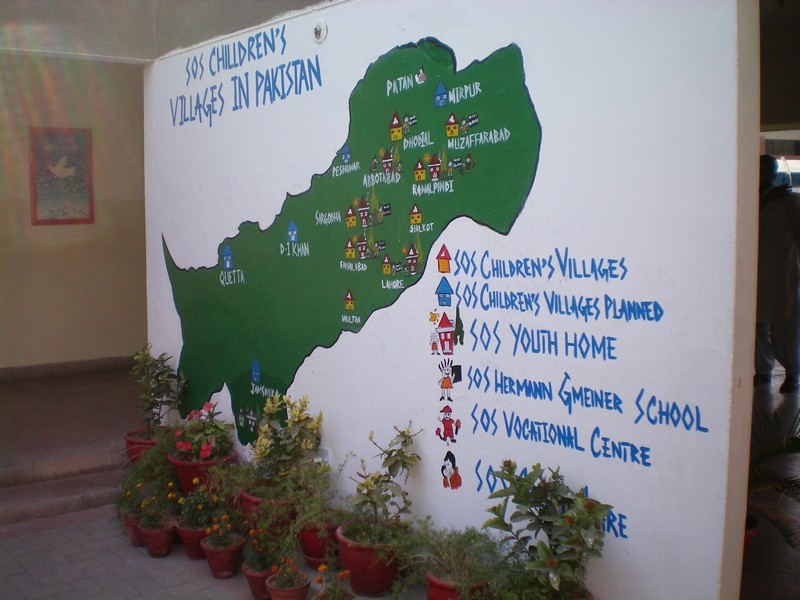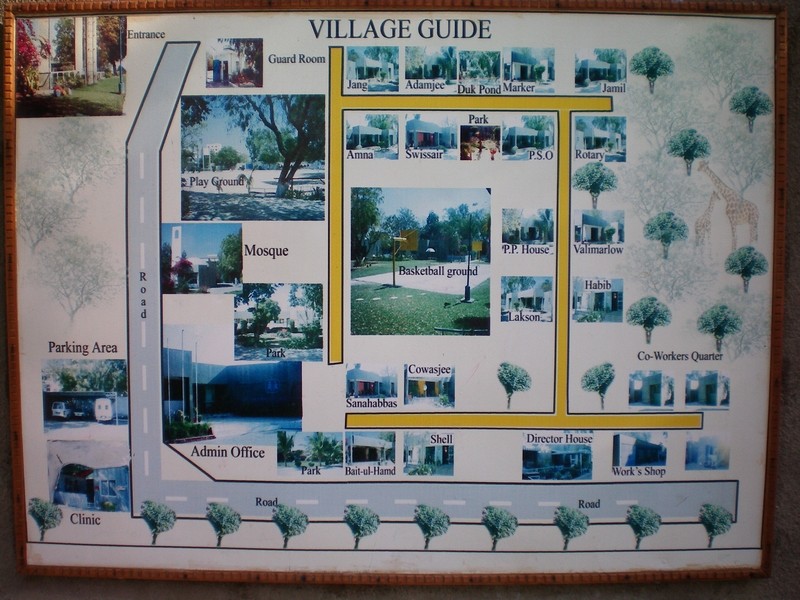 The school is a two-storey building with four wings. It has an enclosed courtyard with recreation equipment for kids to play on.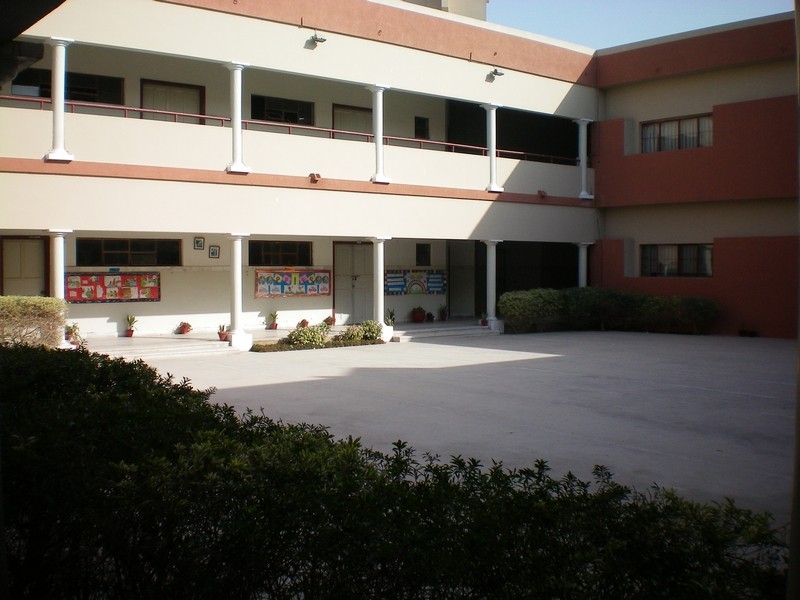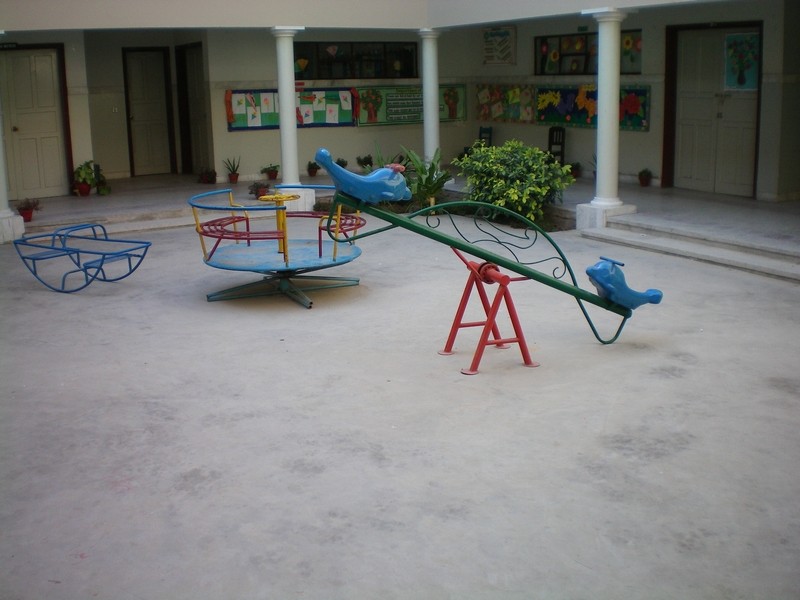 The classrooms are bright and adorned with children's schoolwork, much like in any Canadian school.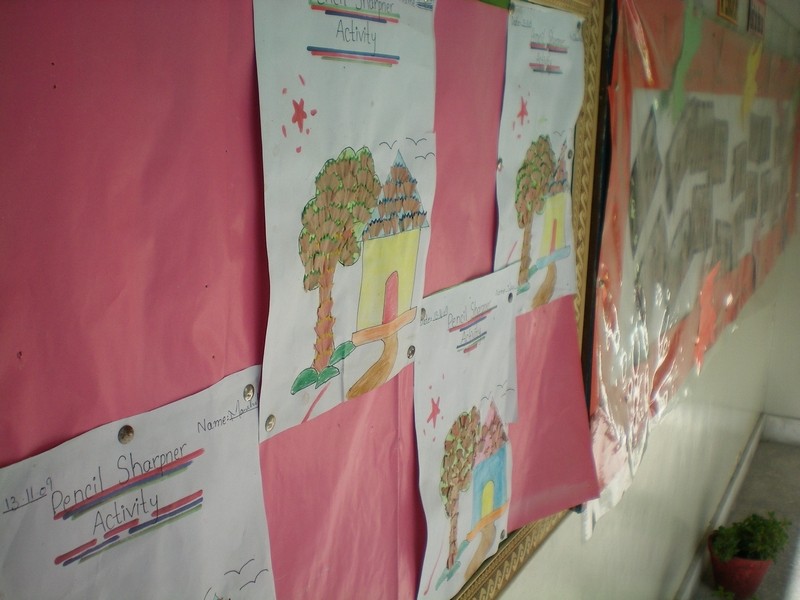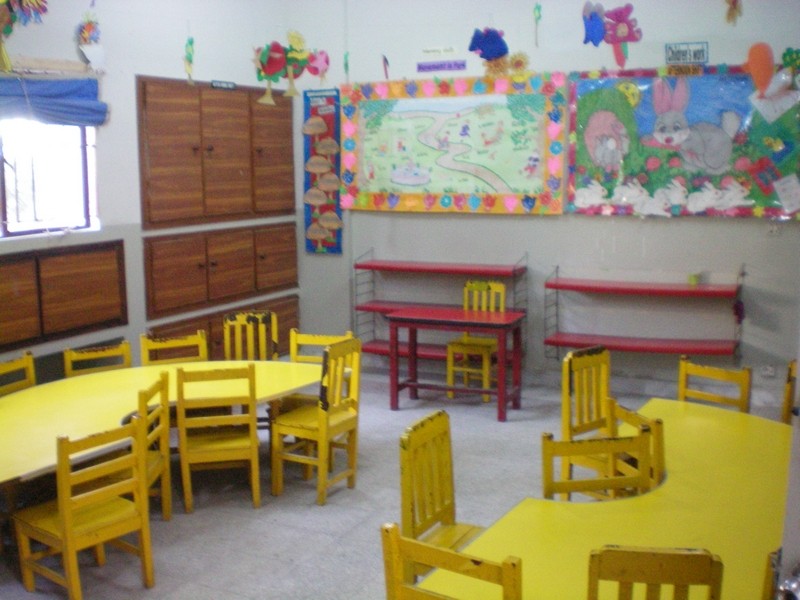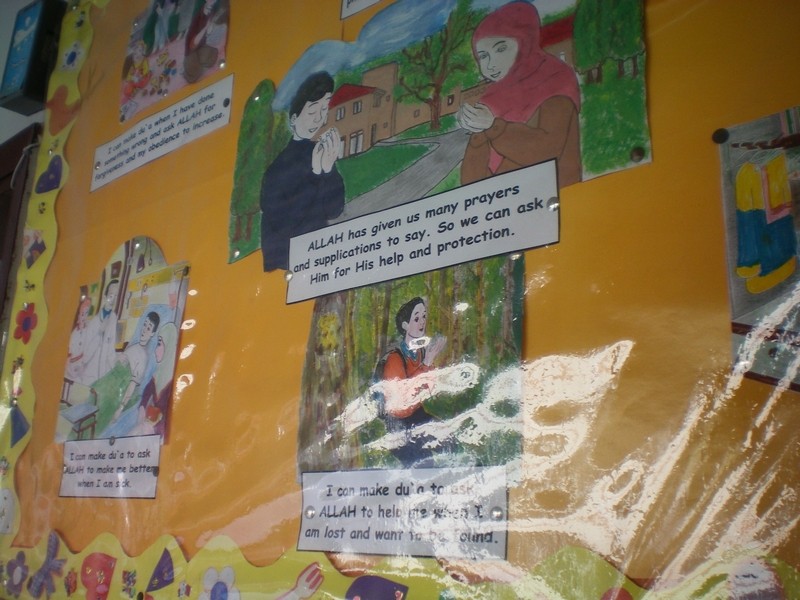 The computer lab is an example of the use of targeted donations.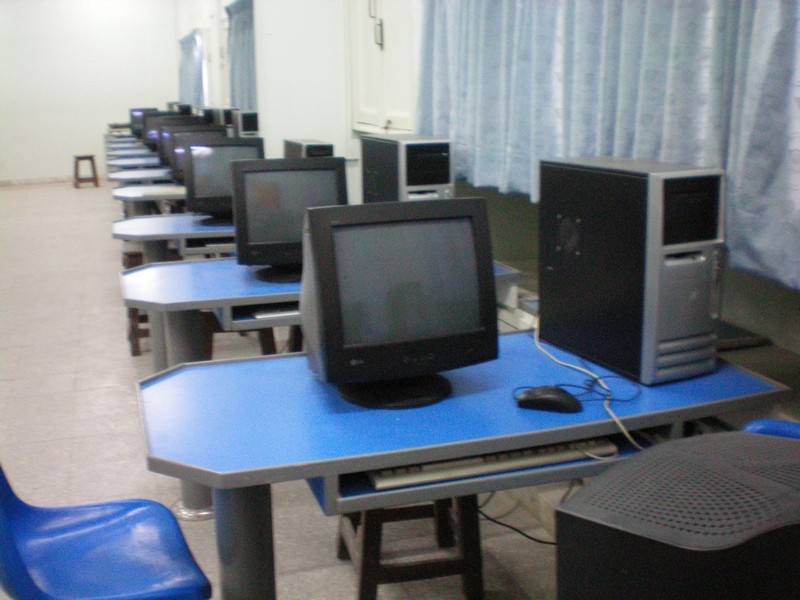 Nothing is thrown out that can't be fixed; chairs in need of repair sit waiting to be mended by the custodian.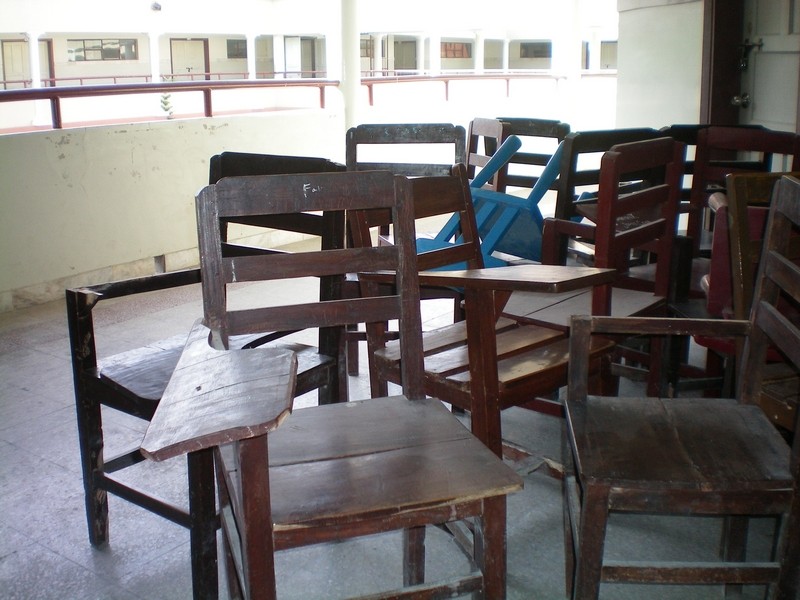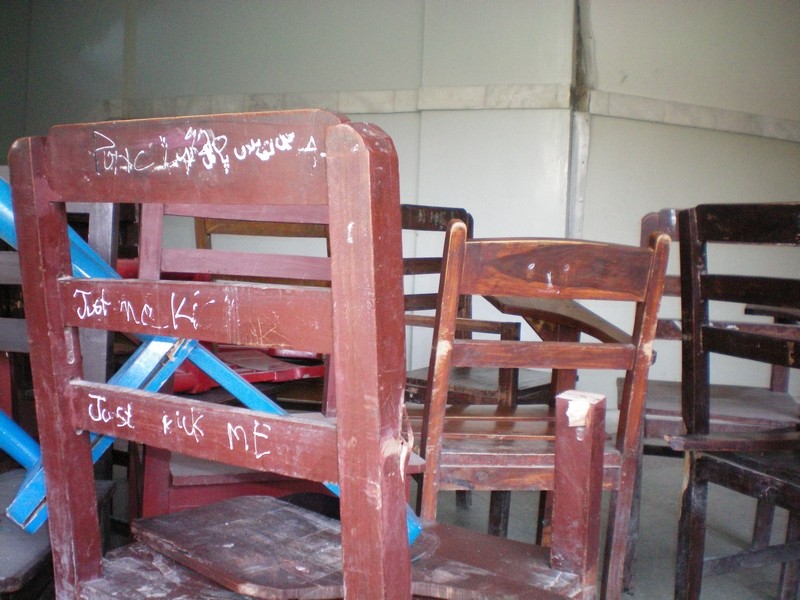 The chemistry lab features a fully stocked cabinet of beakers, vials, liquids, and other substances. Marble and tile countertops provide a clean, spacious learning environment.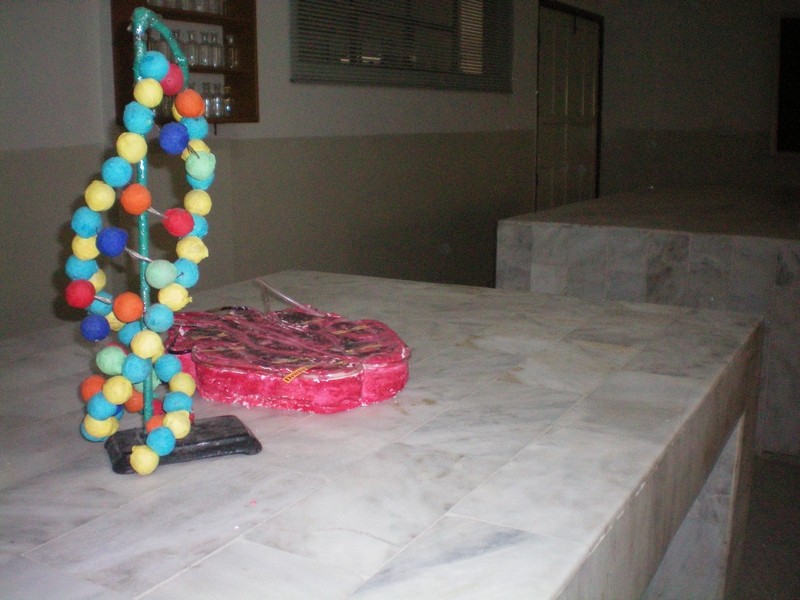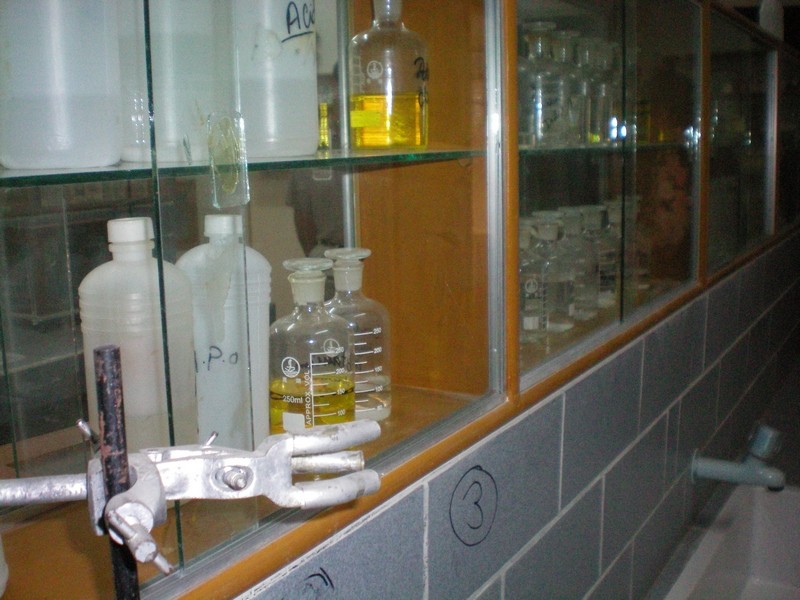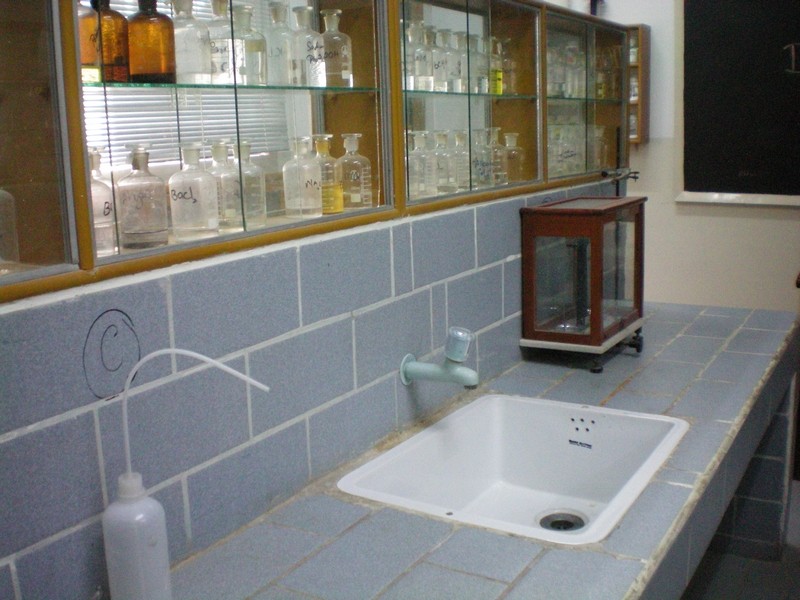 The houses are arranged in clusters of four, facing inwards to a common courtyard. There are three bedrooms in each house: one for four boys, another for four girls, and a third for the live-in mother. There is also a living room and a kitchen. In some cases, the girls that grow up in the Village in turn become mothers for a new generation of kids.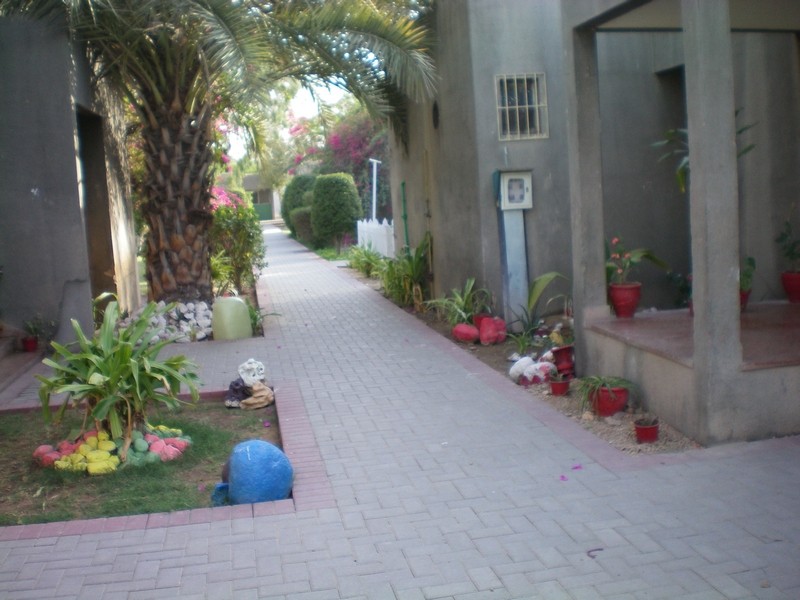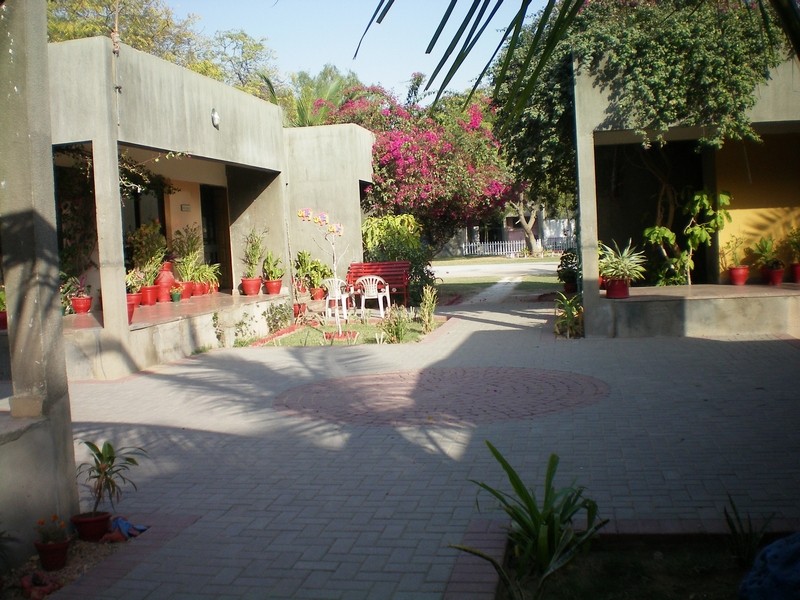 Canadian visitor David Nabi and his niece Romina, a committee member at the Sindh association, pose for a picture by the Rotary House. Many of the houses are sponsored by humanitarian organizations, government agencies, and businesses.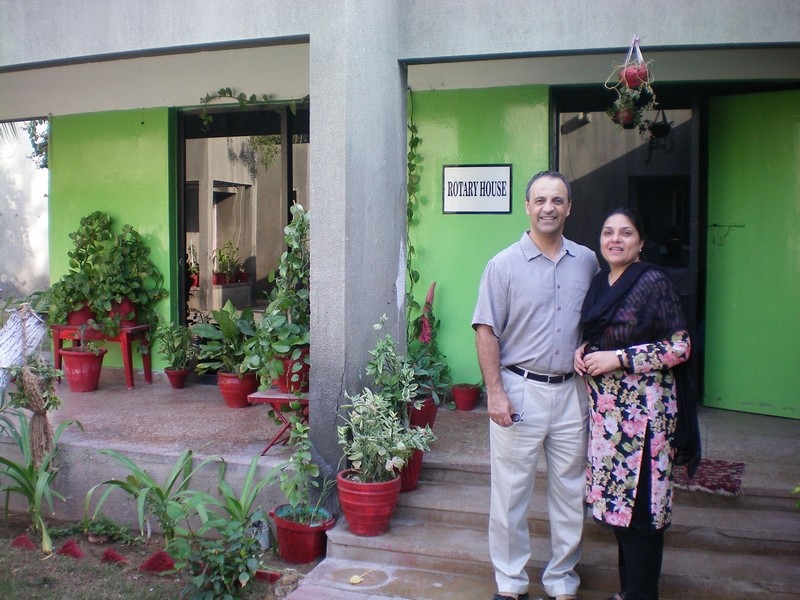 SOS Youth House
This SOS Youth House was incorporated on 2 February 2010, two weeks before we arrived. The Youth Home is a place where the kids from the Children's Villages, now adolescent, have a bit more independence.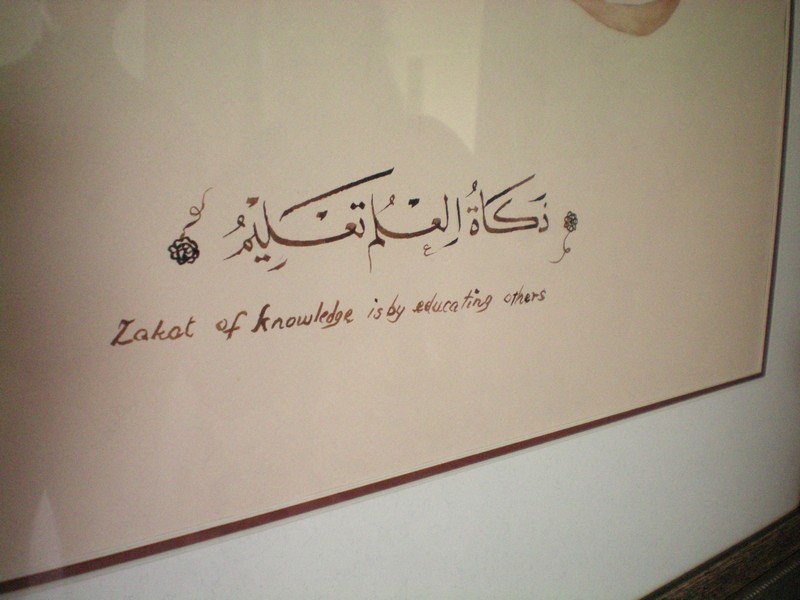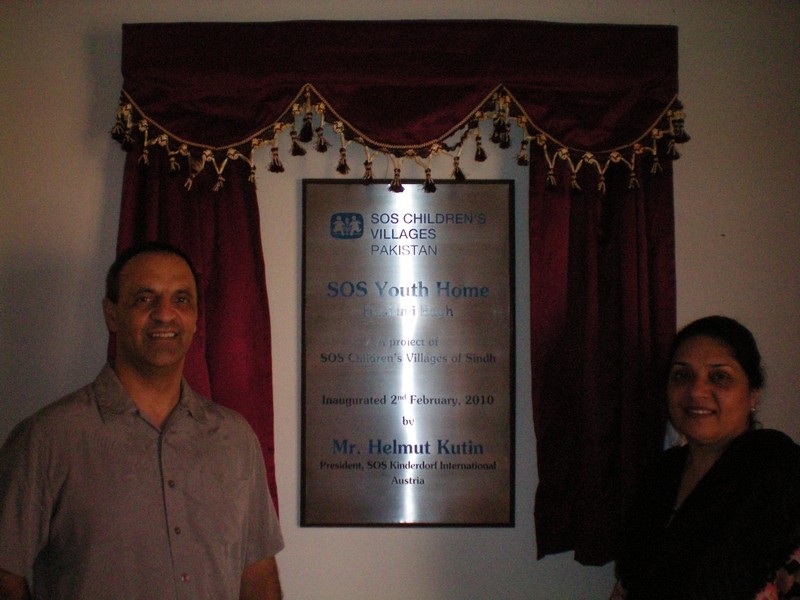 The youth home residences enclose a volleyball net that takes up most of the space in the central courtyard.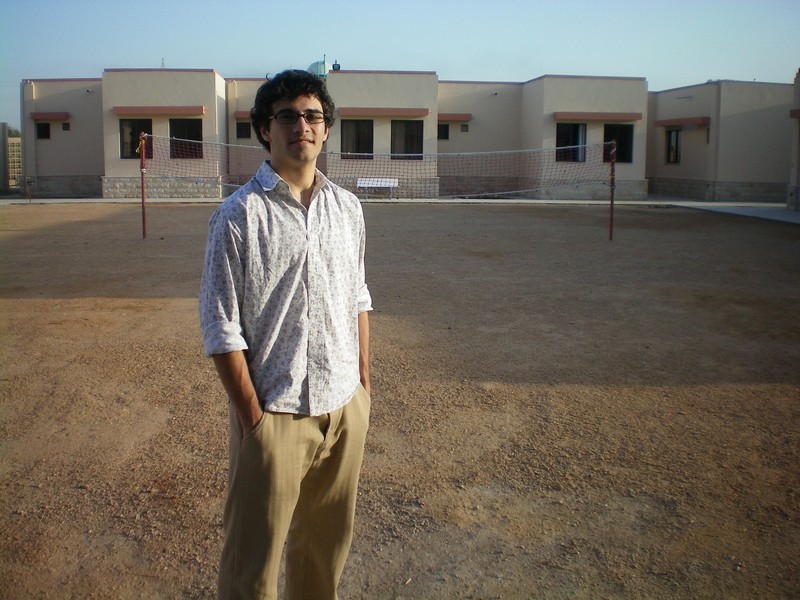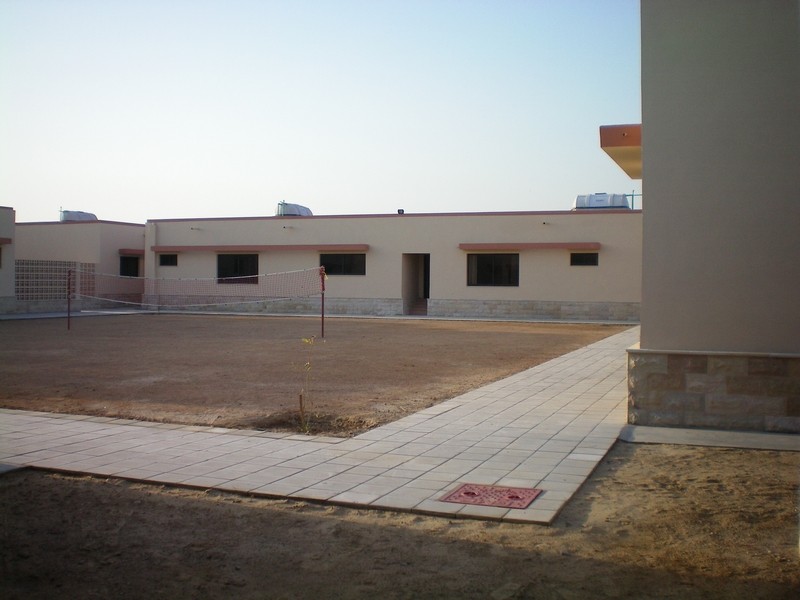 As with the Children's Village, many of the youth homes feature plaques recognizing the sponsors of each house. In fact, CIDA was one of the donors that helped finance these projects – it was exciting for us to see in a tangible way what aid organizations are able to do on the ground.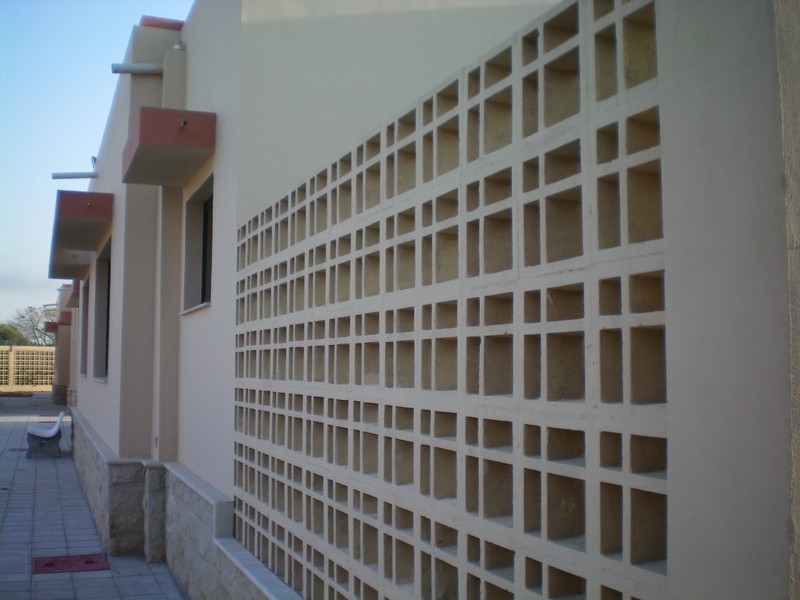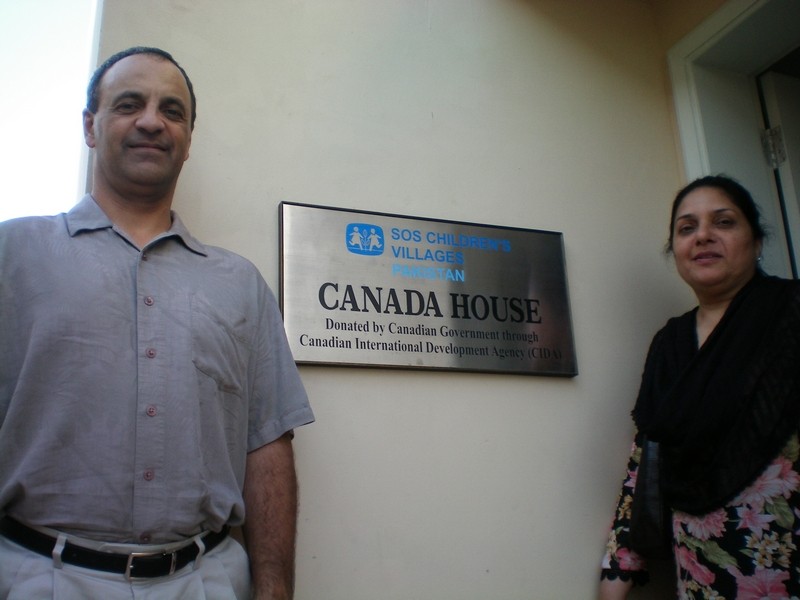 Closing Thoughts
The unique thing about the SOS Children's Villages is that they function as complete communities, not simply as a distribution point for humanitarian services. A child living on the streets who is brought in to a Children's Village is not only given the healthcare and education she needs to rise out of her dire situation; she is also introduced to a neighbourhood full of people with which she can build relationships and feel a sense of belonging. This community fulfils an emotional emptiness that might otherwise be satisfied by returning to the streets or joining a gang, becoming tangled up again in the cycle of poverty.
The boys at the Youth Home are given the same kind of fulfilment. The vocational training that they undertake ensures that they will have a marketable skill to contribute to the broader community once they leave the care of the Youth Home.
SOS Children's Villages and Youth Homes tackle the true causes of youth homelessness and poverty, rather than attempting a quick and easy solution. With care and compassion, they ensure that today's orphans can grow up in a safe, fulfilling environment. They are changing lives for the better, and they are here to stay.
Sam Nabi