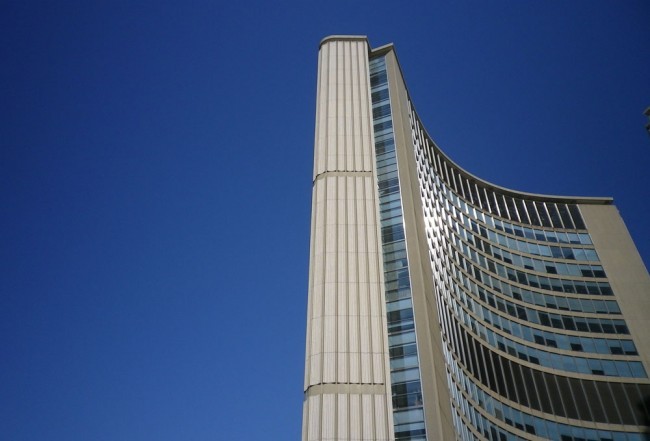 Freeing Toronto from the clutches of the OMB
Last week, I wrote an article explaining my reservations with the Ontario Municipal Board's disregard for democratic policymaking. What's worse than its sweeping power is the fact that it justifies its decisions so poorly.
I was happy, then, to learn that Bill 20 is making its way through the Ontario Legislature. If passed into law, it will mark the first step in giving municipalities authority and independence in land-use planning matters. Currently, it's just a lowly private member's bill aimed at the City of Toronto. But Bill 20 seems to be gaining steam, and will hopefully serve as a blueprint for a broader bill that includes all municipalities. Catherine Fife, the MPP for Kitchener-Waterloo, recently wrote an op-ed in favour of OMB reform. It's clear that there is an appetite for change outside the Toronto area, too.
Bill 20 is a tedious, technical document. However, the explanatory note gives a good overview of the proposed changes:
Currently, under various statutes that govern land use planning, certain municipal decisions can be appealed to the Ontario Municipal Board. Amendments eliminate those rights of appeal with respect to decisions of the City of Toronto. Amendments also eliminate a right to make certain other types of applications to the Board with respect to the City.

The City is authorized to establish one or more appeal bodies to hear any of these matters and to hear such other matters as the City considers appropriate.
I'm no lawyer, so it was difficult for me to understand what exactly the "default" authority will be under this new legislation. If the City of Toronto chooses not to establish its own appeal body, does the authority for appeals go to the OMB? Or will the buck stop with City Council?
Hopefully these questions will be cleared up as the bill is discussed in the coming weeks and months. But all in all, I think Bill 20 is a good blueprint for municipal autonomy going forward. It's about time cities started to push back against the undemocratic practices of the OMB.
Edit: I received an email response from the office of Rosario Marchese, the MPP who initiated Bill 20:
The bill ultimately seeks to remove the City of Toronto from the oversight of the OMB altogether. This would leave the municipality responsible for the establishment of its own appeals process, meaning that the municipality would decide if they would create their own tribunal or other body to hear appeals.  The other possibility is that the municipality may decide not to create a body to hear appeals.

[…] Bill 20 leaves the full responsibility of dealing with development and planning issues under the jurisdiction of the City of Toronto.
Well, that clears things up. Looks like more municipal autonomy is on the horizon!
Sam Nabi