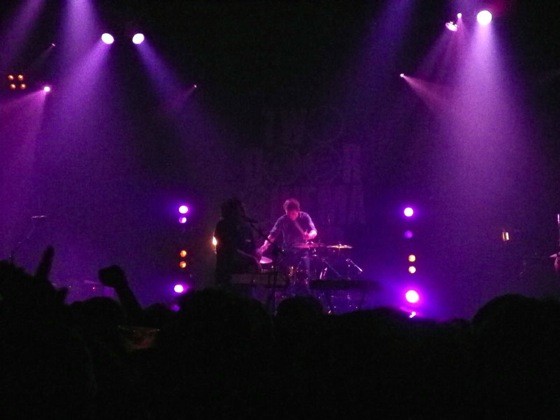 Something good can work and it can work for you
Photos that I take at concerts usually turn out as a disappointing smear of blurred figures and blinding lights. The combination of a jostling crowd, dark atmosphere, and a cheap compact camera don't make for the best mementos. So I'm glad that these ones kind of turned out.
I went to Les Docks with a few friends last night to see Two Door Cinema Club, an Irish pop band that is apparently huge in Australia. I had only heard one of their songs before the concert, Something Good Can Work, which always brings a smile to my face when it pops up on shuffle.
They performed a decidedly short set of solid, danceable electro-pop tunes. I had a good time!
Sam Nabi